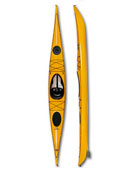 rebslagervej 7, Allinge
+45 5648 0370
www.butik-maritim.dk
Experience Bornholm in kayak and get a wonderful nature experience.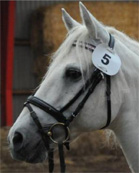 Nørregårdsvejen 1, Svaneke
+45 3035 3889
hesteklewa.dk
Try a horseback ride in Bornholm's amazing scenery. We offer guided tours throughout the summer.


Havnen 11, Hasle
+45 2859 0060
www.fortuna-tours.dk
Fishing trips with MS JULE. The holiday-adventure for the hole family and fishermans.
Call for further information


Søndre Landevej 21, Nylars
+45 5126 3599
www.lillis.dk
Get creative with Lilli's. Make your own glass picture, figure, dish or jewelery. From 3 years.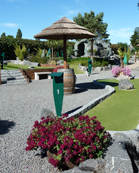 Melstedvej 39, Gudhjem
+45 5648 5211
www.familiecamping.dk
Beautifull miniature golf course w/sea view.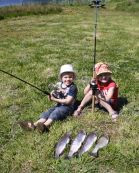 Vellensbyvej, Rønne
+45 5691 0370
www.din-fangst.dk/forside/sportdres-ørredsoe
P & T for rainbow trout. C & R for sturgeon. Open from sunrise to sunset. Remember buy fishinglicens
Call for further information


Bemærk at kurserne findes flere steder på Bornholm, Kgs. Lyngby
+45 2613 9528
www.lenesgalleri.dk
Learn to draw so it looks right in only 3 days.
Call for further information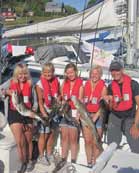 Langebjergvej 12, Sandvig
+45 2324 9841
www.veronasportsfiskeri.dk
Call for further information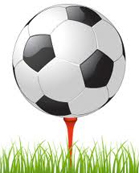 Kattesletsvejen 5, Nexø
+45 2344 2621
www.fodboldgolfbornholm.dk
Football Golf for you and your family in beautiful surroundings. We are open from the 1st of May.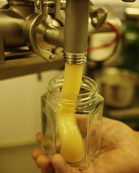 Louisenlundvej 5, Østermarie
+45 5186 8883
www.bornholmskhonning.dk
See the beers work behind the glass and taste our honey with flavor.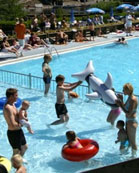 Højevejen 4, Svaneke
+45 5649 6076
brændesgårdshaven.com
Nostalgic Amusement Park, Water Park and Zoo. Buy your ticket online and get a free medium soda.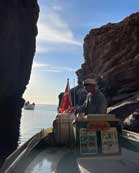 Sænevej 6, Allinge
+45 5648 0455
www.hammerhavnensbådfart.dk
Boattrip along the rocky coast.


Opalsøen, Sænevej, Allinge
+45 4241 8500
www.tovbanen.dk
Closed