Smørengevejen 22, Vestermarie
+45 2461 7830
www.wellfullness.dk
WELLFULLNESS of 3 good reasons! You, you and you! Foot and ansigtbeh., Massage and everything in ski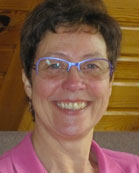 Søndergade 20, Allinge
+45 3029 6996
www.ina-marie.dk
Footeflexology dosn't hurt that strikes a balance between body and mind. Tarot mirror of the soul.
Call for further information


Æblestien 6, Rønne
+45 2533 0005
www.balancebasen.dk
Time of peace and stillness in the Nature. 3 hours walks - using mindfulness tools
Call for further information


Vestermarievej 34, Vestermarie
+45 2461 7830
www.wellfullness.dk
WELLFULLNESS of 3 good reasons! You, you and you! Foot and ansigtbeh., Massage and everything in ski


Nordre Kystvej 34, Rønne
+ 45 5690 4344
bornholmhotels.dk
Bornholm Diamond Spa - 1,000 m2 of indoor and outdoor spa baths and saunas.